For Holistic Healthcare and a Balanced Lifestyle
Welcome to Northshore Healing Centre, in Glenview, Illinois, where ancient healing practices and wisdom are combined with modern science for the treatment of disease and the promotion of wellness. We offer expert treatment, guidance, support and community for those on a healing path in the greater Chicagoland area.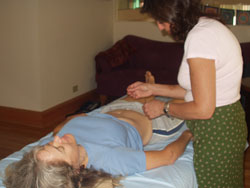 Holistic Healthcare
Holistic Medicine is a system of health care that addresses the needs of the whole person in order to support optimal physical, mental, emotional, social and spiritual health. It fosters a cooperative relationship among care providers and encompasses a wide range of alternative and conventional modalities of assessment and treatment.

While some use the term alternative when referring to modalities such as acupuncture, herbalism, and energy healing, these techniques are increasingly being accepted on their own and are being incorporated with more conventional medical practices to achieve the maximum healing benefits for the person – a truly holistic approach to health.
Holistic modalities offered at include: Acupuncture and Traditional Chinese Medicine, Ayurvedic medicine, chiropractic care, colon hydrotherapy, craniosacral therapy, energy healing, homeopathic and herbal therapies, massage therapy/reflexology, medical intuitive readings, and psychotherapy.
Other unique healing and therapeutic services include: soul retrieval, shamanic healing, Bach flower therapy, human design analysis, WaveMaker™, and organic facial therapies.
NSHC offers programs and treatments designed to prevent illness as well as aid in healing from life-threatening diseases, degenerative conditions, chronic disabilities and specific health challenges, including:
| | |
| --- | --- |
| Addictions | Fertility |
| ADD/ADHD | Fibromyalgia |
| Allergies | Gynecological Disorders |
| Alzheimer's | Headaches/Migraines |
| Anxiety | Heart Health |
| Arthritis | High/Low Blood Pressure |
| Autism | Insomnia |
| Auto-Immune Conditions | Low Energy |
| Cancer | Menopausal Symptoms |
| Carpal Tunnel/Repetitive Stress Injuries | Multiple Sclerosis |
| Chronic and Acute Pain | Musculo-Skeletal Conditions/Sciatica |
| Chronic Fatigue Syndrome | Stress/Trauma |
| Depression or Emotional Upheaval | Stroke |
| Digestive Disorders | Weight Loss |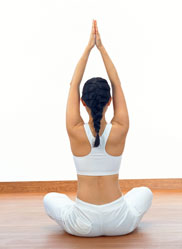 Ongoing Classes
We offer classes in meditation, qi gong, tai chi, and various forms of yoga. To view the full schedule, click here
Workshops and Lectures
Our evening, one-day and weekend workshops cover a wide variety of topics, including how to use various holistic healing modalities, self-care techniques, personal and spiritual growth, indigenous wisdom, dance, drumming and more. To view the full schedule, click here
We also sponsor professional trainings for healing practitioners.

Community Events
NSHC is committed to building community through celebrations, support groups, sacred ceremony, spiritual gatherings, movies, drumming circles and other unique group events.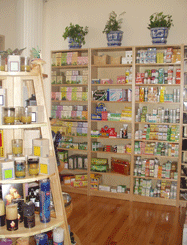 Apothecary
Our apothecary is stocked with the finest Chinese herbal formulas and supplements, available by practitioner recommendation, and other health-related products and inspirational gifts.

Ways to Begin:

• Call and schedule an appointment with a practitioner for the service that
interests you.

• Schedule a 30-minute personal assessment of your physical, emotional
and energetic health and how best to use the center to address healing
goals. Specific recommendations discussed.